Greetings, friends! We have several exciting things to share with you today.
Cruising California
We are aboard American Cruise Lines' American Jazz riverboat cruising the California delta along the Sacramento River, San Joaquin River, Napa River, and San Francisco Bay! It is so beautiful and fascinating. We've been able to tag along on a few excursions and are enjoying seeing the sights. Overnight passenger vessels have not operated on these rivers for more than 80 years, so the locals often come to the waterfront to wave and take pictures of the boat. We are having a blast! We filmed a little history highlight video for our Member Supporter website and we've unlocked it for you all to enjoy. Just CLICK HERE.​
The local Sacramento CBS news channel did a nice feature on the cruise. We've provided an accessible link to view the video on my Member Supporter site. Just CLICK HERE.
Update about Bill's historical novel
I have completed the third draft of my historical novel and hired a professional editor! I admit that it was hard to send the manuscript for editing, but I am excited about her assistance in polishing it into a final form. I am so proud of how the book is progressing. I think you are going to love it! My working title is: Roosevelt's Last Gamble. I've been busy promoting a side character to a main character with several more scenes. My thought is that if this book is well-received, I may take that character (who is a young boy in this novel) and carry him forward as the main character for a series of historical novels to highlight other amazing events in United States history. I'll keep you posted as we progress toward publishing. --Bill
FREE eBook: "The Mississippi River: Then and Now"
Mark Twain wrote so beautifully in his wonderful "Life on the Mississippi"
The face of the water, in time, became a wonderful book -- a book that was a dead language to the uneducated passenger, but which told its mind to me without reserve, delivering its most cherished secrets as clearly as if it uttered them with a voice...And it was not a book to be read once and thrown aside, for it had a new story to tell every day.
This weekend's free eBook is "THE MISSISSIPPI RIVER: THEN AND NOW. " Explore the mystery and significance in U.S. history and today's economy of America's greatest river. To download this eBook (available for FREE today and tomorrow -- March 11 & 12) to read on any Kindle, smartphone, tablet, or computer, CLICK HERE.
​
To enjoy our online multi-media video presentation of "The Mississippi River: Then and Now" with Bill sharing the highlights of this amazing waterway, just CLICK HERE.
OR...to get a FREE WEEK-LONG TRIAL of our All-Access History Video Streaming Service to enjoy this video and our entire library of 200+ videos on-demand, CLICK HERE.
​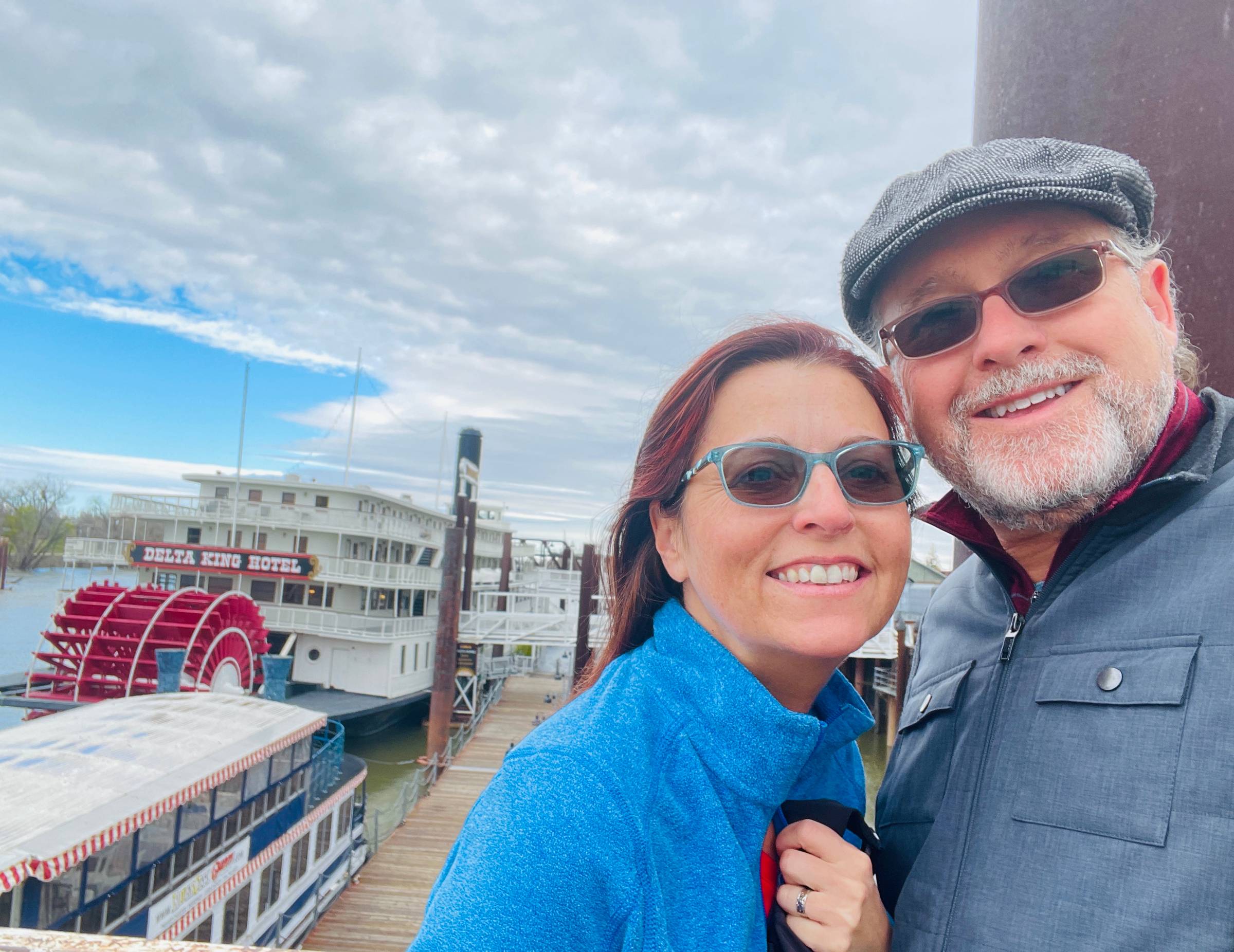 We are grateful for you to be a part of this online family of supporters and history buffs. We hope you have a great week!
All the best,
Laura & Bill